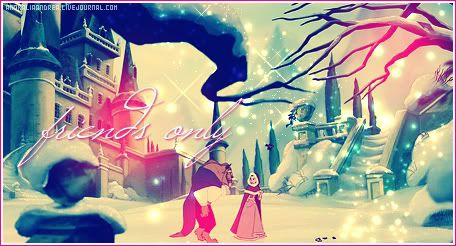 Friends only banner by
anakaliaandrea
.
RULES FOR FRIENDING
1. I try to make my journal a
safe space
. Basically that means this journal is one of those "politically correct" spaces. I will also post trigger warnings before every potentially triggering post/comment, and I encourage others to do so as well. Racist, sexist, ableist, and every other -ism you can think of, language is not permitted here. My journal, my rules. I'm not always perfect about this, as I still have trouble catching myself when I make problematic comments, but I will always fix it if I catch it later, or if it's pointed out to me. Baby feminist, and all that.
2. I'd prefer it if we had a few things in common. If you're looking at my interests and nothing is bolded, well, chances are we won't talk much.
3. Last but not least, if you adore basically anything Disney (especially the Disney Renaissance period) and love to debate about its problematic areas, and if you love YA fantasy books, I think we'll get along swell.
COMMENT IN THIS ENTRY IF YOU FRIEND ME PLEASE